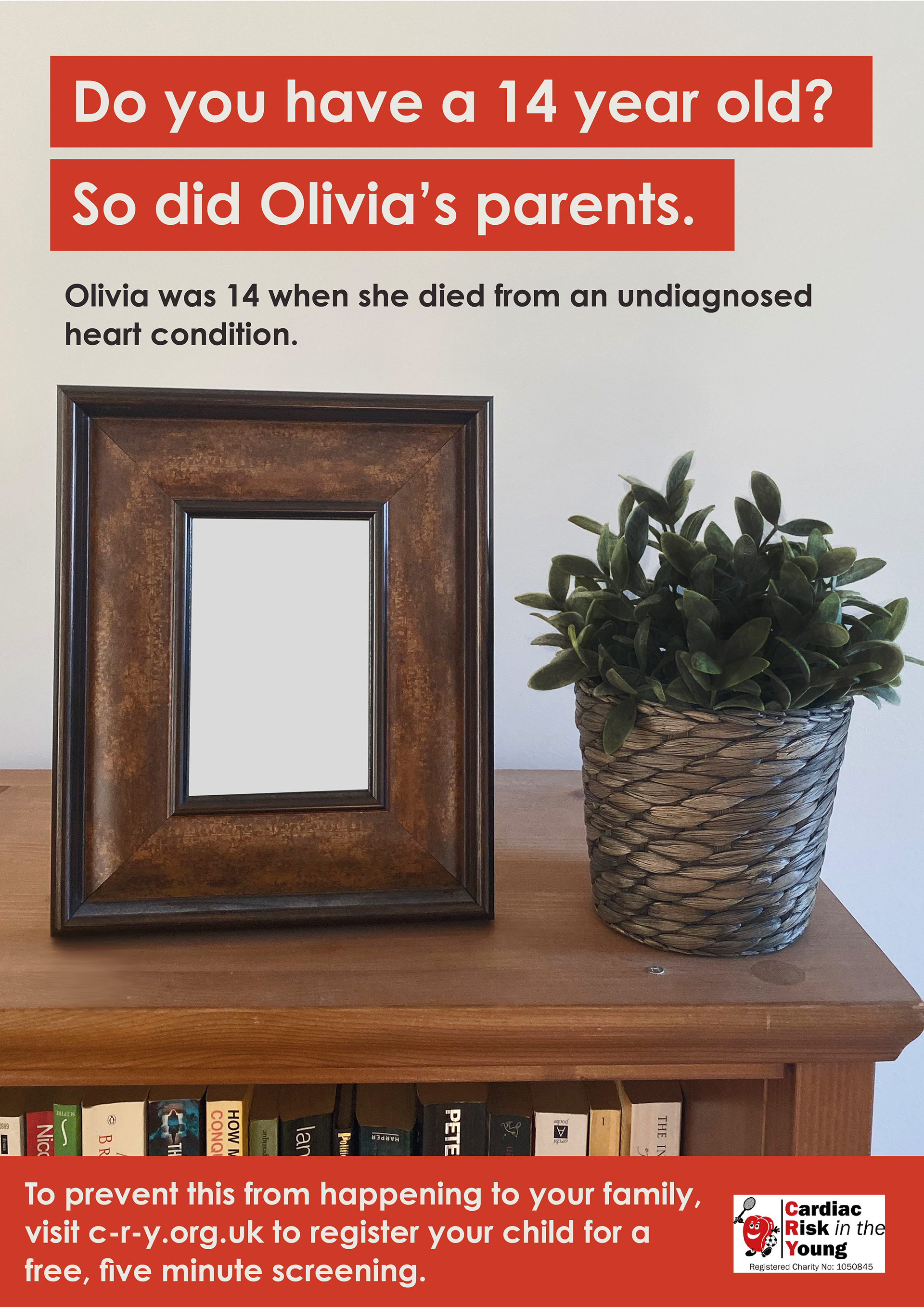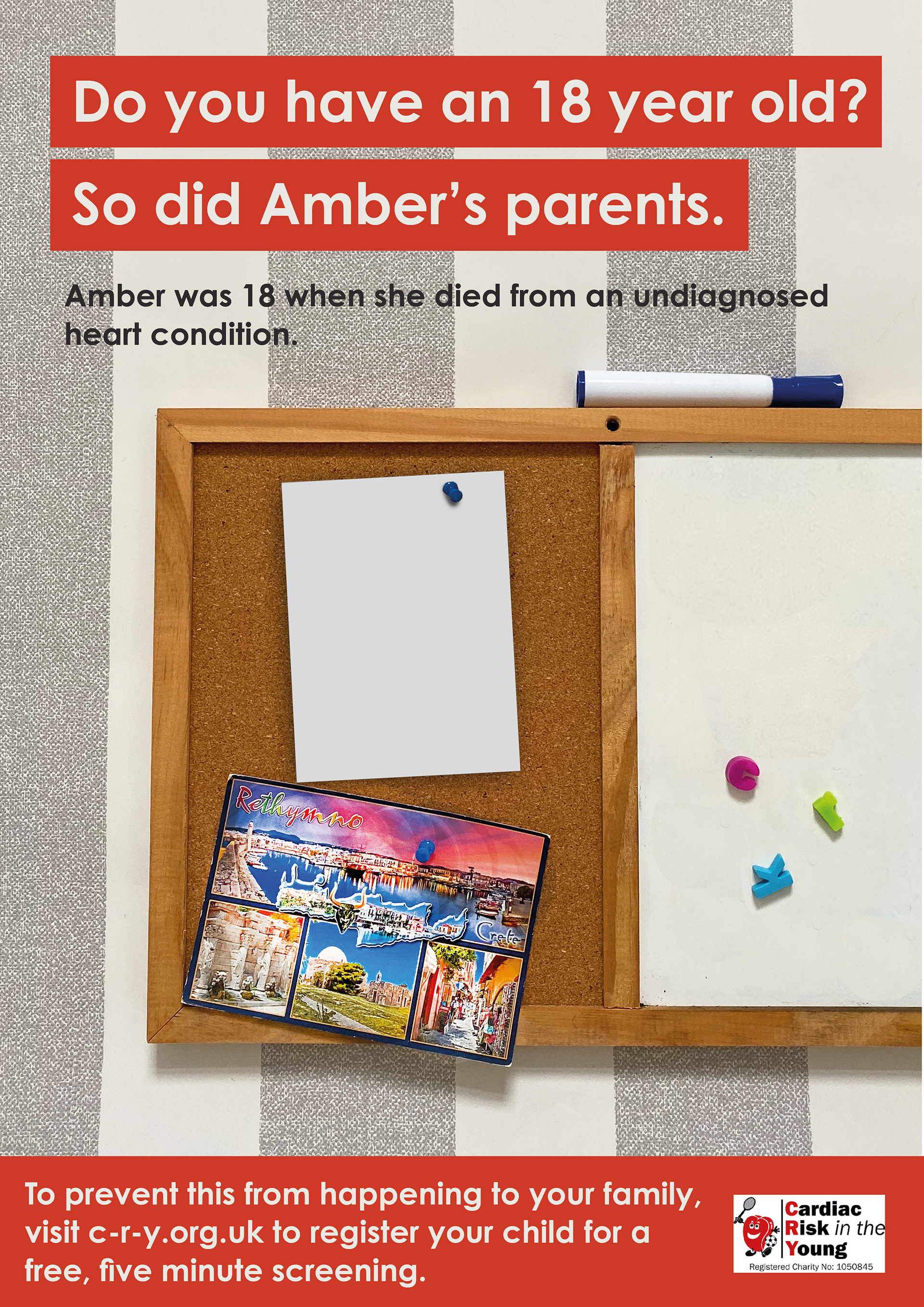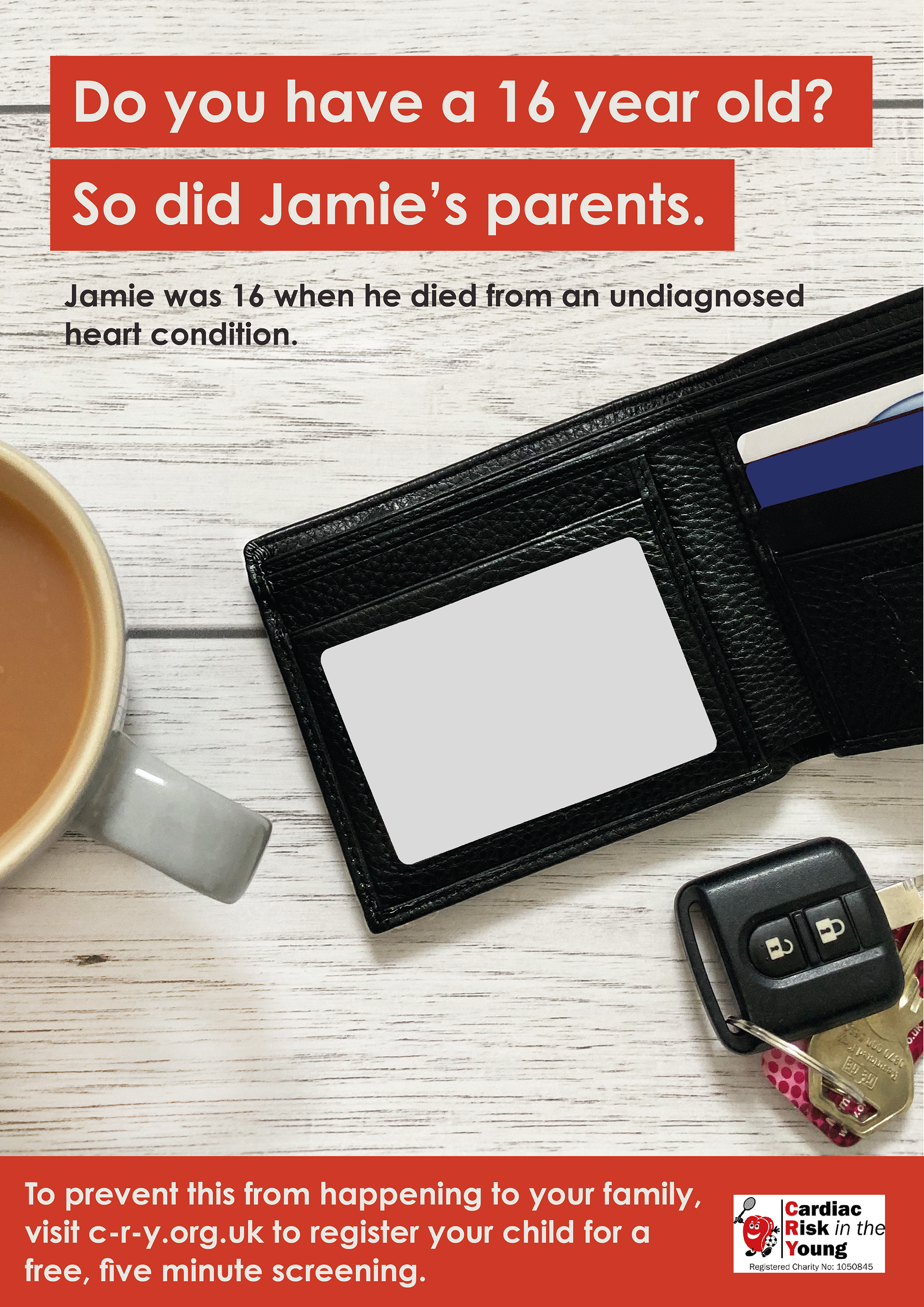 Founded in 1995, Cardiac Risk in the Young (CRY) are constantly doing research to find out more about young sudden cardiac death (YSCD) to reduce the number of people affected. CRY has developed a heart screening programme and funds medical research, which will improve our understanding of the conditions that can cause a young sudden cardiac death. 
The screenings use an ECG (Electrocardiogram) which can detect electrical faults of the heart. As a lot of cases of YSCD are preventable and with no prior symptoms, an ECG is able to pick up on any issues with the heart and steps can be taken to prevent a cardiac arrest. This campaign is aimed at parents with children aged 14-18. They can have influence over their children, especially when it comes to health-related things. 
Working on a live brief with CRY, I created a set of 3 digital, moving posters and a set of 3 printed posters with stills from the moving posters with the aim to raise awareness of the work of CRY and the importance of cardiac screening, which will in turn mean people will register for CRY screenings.
The idea behind the posters was to reach the parents on more of an emotional level. Using images of young people and using thought provoking language is to grab the attention of parents who see the posters.
The aim is for them to relate it to their family and children and think that it could happen to them and that they should register their child/children to prevent it from happening to them. The environments for the photos that were chosen are contexts where parents would have photos of their children; in their wallet, in a frame, pinned up in the kitchen.
The printed posters would mostly be used in GP surgeries, whereas the digital posters would be shared on social media as they can be shared so can reach a lot of people more easily.